Description
Product Description
*For the Veloster N intercooler, please click here*
The Forge Motorsport front mount uprated intercooler for the Hyundai i30N. This part has been developed in conjunction with our work on the BTCC championship winning Hyundai i30N's - read more here
If you use a i30N for fast road or have a high performance tune in a hot climate, this product is essential. Utilising our industry leading bar and plate design alongside Solidworks CAD and flow simulation design (Computational Fluid Dynamics - CFD) to develop our high flow cast end tanks, the turbo side endtanks feature an internal divider to ensure the full volume of the stepped core is utilised.
The bar and plate core has over 129% more volume and an increase of frontal surface area over 71% (over the stock cooler) meaning the Forge Motorsport intercooler is the largest currently available on the market. To ensure we deliver optimum cooling efficiency, the development team created a fabricated ducting system that has been skilfully integrated into the superior design of this product.
The inlet and outlet sizes have been increased in diameter to 65mm, giving an increase of 27% more volume over the stock cooler to give perfect flow. The development team also added a custom hard pipe increasing the diameter by 14 mm to 64mm - up from the factory 50mm. This replaces the stock factory pipe on the hot side to ensure this package gives you all you need for maximum performance gains on high levels of tune.
The boost pipe and intercooler come in our standard black textured finish powder coat for maximum longevity.
During our extensive testing, we let the car heat soak on the dyno until the radiator fans tripped on and off (which gives an inlet temperature of around 40°C), we then did a dyno pull from this point, in doing this it gives a more consistent result and reflects real-world driving conditions more accurately. You can easily see the Forge intercooler cools much quicker and delivers a much greater drop in temperature compared to OEM.
After more than six pulls on the dyno we still had super safe IATs and the Forge Motorsport intercooler gave results of 24°C, halving the factory's intercooler intake temps from 48°C. These tests took place in relatively cold conditions with an ambient dyno cell temperature of 15°C proving how inefficient the stock intercooler is. In the summer months, the stock intercooler along with higher inlet air temperatures will have a hugely negative impact on the engine's performance. In these conditions, the engine management will retard the ignition, resulting in a lower powered engine as temperatures rise and the ECU then pulls out the timing to stop detonation. On a mapped vehicle, the results will be even more detrimental and can lead to possible premature engine wear.
This intercooler combined with our intake, and a quality aftermarket cat back exhaust will deliver you unparalleled levels of performance. The final testing results were very notable - not only did the Forge Motorsport intercooler halve the IATS, it also significantly increased both power and torque over Hyundai's claimed figures of 275bhp and 278lb.ft of torque, making an extremely impressive 307bhp and 347lb.ft.
The Forge Motorsport front mount intercooler has all the necessary hardware to install the kit in approximately 2.5 hours depending on competency and tools available.

Check your vehicle compatibility: Click here
Please Note:

In line with our policy to constantly review, revise, and improve our product range, the appearance of the product you receive may differ from the one advertised.
Product Reviews
Product Reviews
from on
Nov 20th 2023
Verified Purchase
I bought this bad boy ready for my remap, ran it on the car along with the boost pipe upgrade, without the remap and the car ran flawlessly so no problems there. The team when I emailed a few questions were very helpful and prompt. The intercooler itself is a work of art, It's HUGE I laughed when I took it out the box BUT it fits perfectly. Looks great hiding just behind the lower grill not in your face but if you no you no. I went for the unpainted as I think it looks a bit more stealth, the OE cooler also being imparted. The instructions were clear and easy to follow I did the whole job on my drive up some homemade wooden ramps in about 5 hours and I took my time. I Highly recommend this product for your i30n
from on
Aug 16th 2023
Verified Purchase
Made a big difference to cooling and airflow, combined with the big boost pipe my throttle response and torque was a lot smoother
from on
Aug 16th 2023
Verified Purchase
from on
Jun 7th 2023
Verified Purchase
Great product, and the help I received from the team at forge was second to none
from on
May 11th 2023
Verified Purchase
The best intercooler on the market for quality,price and performance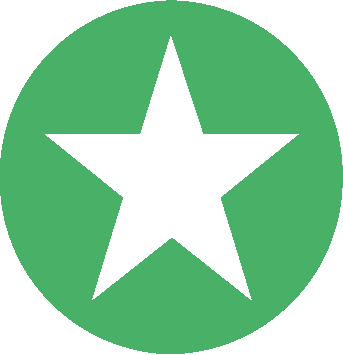 from on
Mar 15th 2020
Verified Purchase
Forge is the Gucci of car parts, quality is spot on aswell as their customer service. Ryan got the logo printed on the front of the intercooler for me which looks awesome, cheers Ryan!

Stage 2 time for me now, many thanks forge
Want to leave a review?

Login Register FREE!
Compatible Vehicles
Instructions
Uprated Intercooler for Hyundai i30N
Warranty

Warranty Infomation
The majority of Forge Motorsport products come with a limited lifetime warranty (brakes pads excluded). All warranty claims must be accompanied by the original proof of purchase to enable us to help you. Failure to supply this proof will result in your claim or enquiry being denied.
For further information, please call our customer service team on +44(0)1452 380999 or email info@forgemotorsport.co.uk.
Do not use aggressive (acidic) car cleaning products, particularly traffic film remover solutions or shampoos to clean your intercooler, radiator, or oil cooler. The use of these products can damage Forge Motorsport cooling systems and invalidate your warranty. These are often found at car washes. A light, warm, soapy solution (free of harsh acidic cleaning compounds) should be used to clean you cooler and thoroughly rinsed away. We recommend that you should inspect your product on a regular basis for bent and/or crushed fins. Any bent fins should be carefully straightened to allow ambient air to pass through the core face. At the time of installing your Forge radiator, an approved coolant must be used and added to the coolant system. Be sure you never mix coolant and always use distilled water.
This warranty does not apply to any defect in the goods arising from fair wear and tear, wilful damage, accident, negligence by you or any third party, use otherwise than as recommended by the supplier, failure to follow the supplier's instructions, or any alteration or repair carried out without the supplier's approval.
Shipping
Shipping
UK Mainland
Next day delivery applies to orders processed before 12 noon Monday to Friday, subject to stock availability and geographical restrictions. 'Next day' refers to next working day. We cannot guarantee next day delivery for orders placed after this time. Whilst we endeavour to honour our next day service, next day delivery cannot be guaranteed due to other extenuating circumstances. Full details
Delivery is free of charge for all orders £100 (ex VAT) or over. Products are sent by standard DPD service which is usually a next day service, but can take 2 days in transit. We reserve the right to ship smaller, lower value items via Royal Mail or any other service. (Not including Scottish Highlands, Scottish Isles, Northern Ireland, Guernsey, Jersey, and Isle of Man where charges will vary).
Europe and Worldwide
Delivery service charges will vary depending on the quantity of product ordered, the related parcel size, and destination postcode. Live shipping rates will be calculated at checkout using ShippyPro and dependent on criteria, you will be given the option of DHL, DPD, or FedEx courier services.
Shipping into the EU - Duty Charge Information
All Forge products are sold with a Delivery Duty Unpaid (DDU) status and an import tariff may apply to your order. Customers will be contacted by the Customs and Excise authority in the destination country regarding payment prior to delivery, and it is important that correct contact telephone number and email information be submitted with the order to facilitate this part of the delivery process. Some couriers are charging an admin fee for shipping into the EU.
If we detect at checkout that you are located within the European Union (EU), you are eligible for a contribution towards your import duty and tax payments. We can add an additional 20% on the total cost of your order, we will then pay the duty and tax costs above your contribution. This offer will ensure the price you pay at checkout is the total you pay, with no additional charges. It will also ensure you have the fastest possible delivery, with no delays. For more information, please see here

Our shipping methods ensure safe and timely delivery of your new Forge products. For further information on cost and delivery times, please contact Forge using the info@forgemotorsport.co.uk email address if you require any more information. We reserve the right to change the delivery service and company at any time.
Forge Motorsport ships via either UPS, FedEx, DHL (primarily for outside of UK), DPD (primarily for UK), or any other courier we chose. Other shipping options may be available for an additional fee over and above the actual shipping costs. Once a product has left our warehouse and is in the possession of the shipping company, any claims must be made directly with that shipper however we can assist with most cases.
Bonjour, dans la notice vous ne parlez pas du liquide de refroidissement. Mais comme le liquide s'évacue en enlevant les tuyaux, j'aimerais savoir combien de litre de liquide de refroidissement il faut. cordialement clément Crespel
Bonjour, Pour installer le FMINT15, vous n'avez PAS besoin de retirer les tuyaux de liquide de refroidissement.
Hello, for fitting the FMINT15 you do NOT need to remove any coolant pipes.
Answered 6 months, 3 weeks ago
Items That Are Bought Together