Description
Product Description
A serviceable turbo actuator for the Land Rover Discovery and Defender TD5 Engines. With many issues of internal corrosion in the original fitment unit, you may not be aware that you are losing power. Our actuator is a simple and quick fit solution.
This actuator product has been developed as direct replacement for a failed original actuators, and is not sold as a tuning upgrade option with alternate spring/boost pressure options.
Forge Motorsport were one of the first company's in the world to design and manufacture the billet two-piece replacement aluminium turbo actuator. Originally for the Cosworth, Renault 5 GT turbo, and Lancia Integral turbos, we soon developed the largest and most diverse range of actuator replacements.
Manufactured from 6026 grade aluminium
Vehicle specific
Turbo specific
Built to order
Machined and hand polished in the UK
Choice of piston or diaphragm operation on most actuators
Nomex reinforced flurosilicone diaphragms
Laser cut stainless steel brackets (where applicable)
Tuning and service kits available
Made in England
Lifetime warranty*

Please Note:
Diaphragm sealed internals are the default selection for this actuator product but customers now have the option of piston sealed internals. Unique to Forge Motorsport, this innovation offers equal performance to the diaphragm type and low maintenance due to the hard wearing nature of piston sealed valve internals.
Forge Motorsport nor any of its authorised distributors can assume any responsibility for any adverse effects resulting from the installation and tuning of this product onto a vehicle whose engine-management-system, whether factory or aftermarket, is not capable of allowing for the desired level of adjustment. While Forge Motorsport is happy to supply you with an actuator capable of holding boost beyond that of your factory unit we are in no way capable of knowing nor suggesting that your vehicle's engine or related systems are capable of supporting or surviving the stresses of such elevated boost pressure.

In The Box:
1 x FMACTD5 Actuator
1 x Forge Sticker
This actuator is built with a stock spring as standard. If you require the FMPACTUN spring tuning kit seen in the associated products below, you will need to select the Diaphragm Type 2, 049 option.

All actuator rods are manufactured from 303 grade stainless steel.
Please note that the quoted spring pressure against the various colour codes relates to the mechanical aspect only, applicable to earlier turbocharged engines that are not ECU/solenoid regulated.
However, modern ECU/solenoid engines do not require the target boost pressure to be matched pound for pound by the quoted mechanical specification of the springs we offer. Please take advice from an appropriately qualified tuner if you are unsure of the correct spring application for your model and the planned level of tuning.
For our T2 spring range (FMAS049):

• Red spool up/opening pressure 17 psi /1.1 bar running pressure/full stroke 20 psi/1.4 bar
• Blue spool up/opening pressure 14 psi/ 0.95 bar running pressure/full stroke 18 psi/1.2 bar
• Yellow spool up/opening pressure 9 psi /0.6 bar running pressure/full stroke 15 psi/1 bar
• Purple spool up/opening pressure 7 psi/0.5 bar running pressure/full stroke 13 psi/0.9 bar
• Green spool up/opening pressure 5 psi/0.35 bar running pressure/full stroke 10 psi/0.7 bar
Check your vehicle compatibility: Click here
Please Note:

In line with our policy to constantly review, revise, and improve our product range, the appearance of the product you receive may differ from the one advertised.
Product Reviews
Product Reviews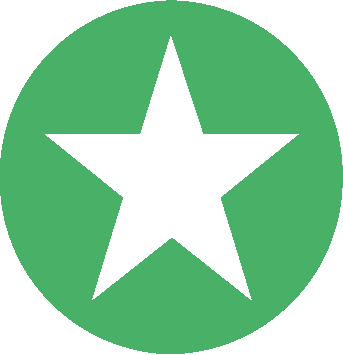 from on
Dec 6th 2019
Verified Purchase

The Wastegate actor is qualitatively excellent. We recommend.
Want to leave a review?

Login Register FREE!
Compatible Vehicles
Instructions
Adjustable Actuator for Defender or Discovery TD5
Warranty

Warranty Infomation
The majority of Forge Motorsport products come with a limited lifetime warranty (brakes pads excluded). All warranty claims must be accompanied by the original proof of purchase to enable us to help you. Failure to supply this proof will result in your claim or enquiry being denied.
For further information, please call our customer service team on +44(0)1452 380999 or email info@forgemotorsport.co.uk.
Do not use aggressive (acidic) car cleaning products, particularly traffic film remover solutions or shampoos to clean your intercooler, radiator, or oil cooler. The use of these products can damage Forge Motorsport cooling systems and invalidate your warranty. These are often found at car washes. A light, warm, soapy solution (free of harsh acidic cleaning compounds) should be used to clean you cooler and thoroughly rinsed away. We recommend that you should inspect your product on a regular basis for bent and/or crushed fins. Any bent fins should be carefully straightened to allow ambient air to pass through the core face. At the time of installing your Forge radiator, an approved coolant must be used and added to the coolant system. Be sure you never mix coolant and always use distilled water.
This warranty does not apply to any defect in the goods arising from fair wear and tear, wilful damage, accident, negligence by you or any third party, use otherwise than as recommended by the supplier, failure to follow the supplier's instructions, or any alteration or repair carried out without the supplier's approval.
Shipping
Shipping
UK Mainland
Next day delivery applies to orders processed before 12 noon Monday to Friday, subject to stock availability and geographical restrictions. 'Next day' refers to next working day. We cannot guarantee next day delivery for orders placed after this time. Whilst we endeavour to honour our next day service, next day delivery cannot be guaranteed due to other extenuating circumstances. Full details
Delivery is free of charge for all orders £100 (ex VAT) or over. Products are sent by standard DPD service which is usually a next day service, but can take 2 days in transit. We reserve the right to ship smaller, lower value items via Royal Mail or any other service. (Not including Scottish Highlands, Scottish Isles, Northern Ireland, Guernsey, Jersey, and Isle of Man where charges will vary).
Europe and Worldwide
Delivery service charges will vary depending on the quantity of product ordered, the related parcel size, and destination postcode. Live shipping rates will be calculated at checkout using ShippyPro and dependent on criteria, you will be given the option of DHL, DPD, or FedEx courier services.
Shipping into the EU - Duty Charge Information
All Forge products are sold with a Delivery Duty Unpaid (DDU) status and an import tariff may apply to your order. Customers will be contacted by the Customs and Excise authority in the destination country regarding payment prior to delivery, and it is important that correct contact telephone number and email information be submitted with the order to facilitate this part of the delivery process. Some couriers are charging an admin fee for shipping into the EU.
If we detect at checkout that you are located within the European Union (EU), you are eligible for a contribution towards your import duty and tax payments. We can add an additional 20% on the total cost of your order, we will then pay the duty and tax costs above your contribution. This offer will ensure the price you pay at checkout is the total you pay, with no additional charges. It will also ensure you have the fastest possible delivery, with no delays. For more information, please see here

Our shipping methods ensure safe and timely delivery of your new Forge products. For further information on cost and delivery times, please contact Forge using the info@forgemotorsport.co.uk email address if you require any more information. We reserve the right to change the delivery service and company at any time.
Forge Motorsport ships via either UPS, FedEx, DHL (primarily for outside of UK), DPD (primarily for UK), or any other courier we chose. Other shipping options may be available for an additional fee over and above the actual shipping costs. Once a product has left our warehouse and is in the possession of the shipping company, any claims must be made directly with that shipper however we can assist with most cases.
Hi, I am looking for an actuator for my 2001 Defender td5, it looks like the one you have displayed, I dont understand diaphragm or rod Type. which type do I have to order? Greets
Both types are the same price, and it is a matter of personal preference; I have included the explainer below to help you with the decision.
Piston type actuator vs diaphragm type actuator (explainer).
Wear and tear/reliability
Roughly 95% of UK/EU actuator sales are for the diaphragm type, but the USA Forge Motorsport branch supply the piston type only to the markets they serve. We have been supplying the piston type to the USA for 15 years and related service kits are significantly low in comparison to the diaphragm type, testament to the wear and tear quality of the piston type.
From a performance perspective It is difficult for us to recommend one type over the other as their performance is very much the same. There is a school of thought that suggests the diaphragm type is quicker to respond, but from our perspective the difference is negligible.
We do have reports of the piston type sticking in sub-zero temperatures and this seems to only occur on start-up but is apparently quickly overcome by rising vacuum pressure/turbo heat. We have little information on this "problem" as the reports are few, suggesting it is not a common occurrence.
Answered 2 months, 2 weeks ago
Items That Are Bought Together