Description
Product Description
We recommend servicing your valve every 3 years, or 20,000 miles, whichever comes sooner
Developed specifically for BMW's N54 twin turbo motor, as found in the BMW 135,335 and 535 models, Forge Motorsport adds another replacement valve application to our already extensive vehicle specific and universal valve lineup. While virtually identical in operation to the Bosch style valves as used from the factory on many other turbocharged applications, primarily Volkswagen and Audi, BMW has utilized a very different type of valve connection mechanism that makes their product and our replacement components very unique. Starting with the world's best selling direct replacement Bosch style valve, our own 007P piston-based design, we have revised virtually every single component of the valve body, (except the internal piston), in order to retain BMW's unique connection mechanism yet offer improved functionality in every other possible way.
The entire valve assembly is precision CNC machined from T6-6061 billet aluminum alloy on our very own Mazak CNC milling machines. Again, the valve is an aluminum piston based design, offering significantly improved reliability over the failure prone OEM diaphragm valves, yet with no change to valve response time. We utilise ultra high temperature Viton brand silicone o-rings for sealing and Mobil1 fully synthetic bearing grease for lubrication. The valves are fully tunable for both boost holding capacity and response, by way of proprietary interchangeable springs. By utilising this method of valve tuning with multiple custom spring rates, the valves will retain the maximum range of piston travel and flow volume regardless of which spring rate is used. Valves with a singular spring requiring that adjustments be made by continually adding preload will suffer from decreased piston or diaphragm travel as the spring tension is increased. Though these types of valves may hold high boost levels under load, they will actually suffer from limited flow volume at throttle lift when the valve vents.
The hoses included in the kit are a custom made multi-layer fabric reinforced flexible silicone hose that are designed to allow compatibility with the stock airbox and charge piping setup without any permanent modification being required to adapt our replacement valves. Even the included hose clamps are overkill. They are specifically designed for use with silicone hoses, utilizing a beveled band edge and a pressed in drive mechanism rather than perforated. They are even approved by NATO for international military use. All told, this direct replacement valve kit will be suitable for a bone stock car to one that is heavily modified. They can be installed on the car right on the showroom floor and they will last well past having upgraded your intake, exhaust, and ECU software. They are capable of handling an infinitely wider range of boost pressure, more reliably, than the OEM valves.
In The Box:
2 x FMDVBM35 Valve (Left and Right)
1 x 25mm x 400mm Mega Flex Hose
1 x 25mm x 330mm Mega Flex Hose
4 x 40mm Hose Clamps
2 x Uprated Yellow Spring
1 x Forge Sticker
Check your vehicle compatibility: Click here
Please Note:

In line with our policy to constantly review, revise, and improve our product range, the appearance of the product you receive may differ from the one advertised.
Product Reviews
Product Reviews
from on
Sep 7th 2021
Verified Purchase
The product is great, was only missing directions on how to change the springs (was quite easy actually). The shipping is world class, ordered 11:52am Tuesday and received in Norway around 5:30pm the day after!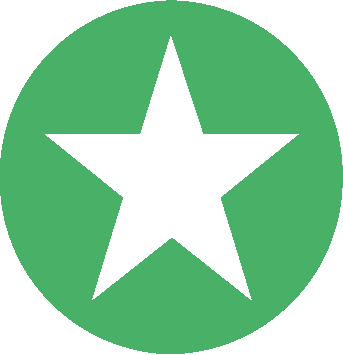 from on
Nov 10th 2019
Verified Purchase
Great product with added peace of mind. Thank you Forge!
Want to leave a review?

Login Register FREE!
Compatible Vehicles
Instructions
Warranty

Warranty Infomation
The majority of Forge Motorsport products come with a limited lifetime warranty (brakes pads excluded). All warranty claims must be accompanied by the original proof of purchase to enable us to help you. Failure to supply this proof will result in your claim or enquiry being denied.
For further information, please call our customer service team on +44(0)1452 380999 or email info@forgemotorsport.co.uk.
Do not use aggressive (acidic) car cleaning products, particularly traffic film remover solutions or shampoos to clean your intercooler, radiator, or oil cooler. The use of these products can damage Forge Motorsport cooling systems and invalidate your warranty. These are often found at car washes. A light, warm, soapy solution (free of harsh acidic cleaning compounds) should be used to clean you cooler and thoroughly rinsed away. We recommend that you should inspect your product on a regular basis for bent and/or crushed fins. Any bent fins should be carefully straightened to allow ambient air to pass through the core face. At the time of installing your Forge radiator, an approved coolant must be used and added to the coolant system. Be sure you never mix coolant and always use distilled water.
This warranty does not apply to any defect in the goods arising from fair wear and tear, wilful damage, accident, negligence by you or any third party, use otherwise than as recommended by the supplier, failure to follow the supplier's instructions, or any alteration or repair carried out without the supplier's approval.
Shipping
Shipping
UK Mainland
Next day delivery applies to orders processed before 12 noon Monday to Friday, subject to stock availability and geographical restrictions. 'Next day' refers to next working day. We cannot guarantee next day delivery for orders placed after this time. Whilst we endeavour to honour our next day service, next day delivery cannot be guaranteed due to other extenuating circumstances. Full details
Delivery is free of charge for all orders £100 (ex VAT) or over. Products are sent by standard DPD service which is usually a next day service, but can take 2 days in transit. We reserve the right to ship smaller, lower value items via Royal Mail or any other service. (Not including Scottish Highlands, Scottish Isles, Northern Ireland, Guernsey, Jersey, and Isle of Man where charges will vary).
Europe and Worldwide
Delivery service charges will vary depending on the quantity of product ordered, the related parcel size, and destination postcode. Live shipping rates will be calculated at checkout using ShippyPro and dependent on criteria, you will be given the option of DHL, DPD, or FedEx courier services.
Shipping into the EU - Duty Charge Information
All Forge products are sold with a Delivery Duty Unpaid (DDU) status and an import tariff may apply to your order. Customers will be contacted by the Customs and Excise authority in the destination country regarding payment prior to delivery, and it is important that correct contact telephone number and email information be submitted with the order to facilitate this part of the delivery process. Some couriers are charging an admin fee for shipping into the EU.
If we detect at checkout that you are located within the European Union (EU), you are eligible for a contribution towards your import duty and tax payments. We can add an additional 20% on the total cost of your order, we will then pay the duty and tax costs above your contribution. This offer will ensure the price you pay at checkout is the total you pay, with no additional charges. It will also ensure you have the fastest possible delivery, with no delays. For more information, please see here

Our shipping methods ensure safe and timely delivery of your new Forge products. For further information on cost and delivery times, please contact Forge using the info@forgemotorsport.co.uk email address if you require any more information. We reserve the right to change the delivery service and company at any time.
Forge Motorsport ships via either UPS, FedEx, DHL (primarily for outside of UK), DPD (primarily for UK), or any other courier we chose. Other shipping options may be available for an additional fee over and above the actual shipping costs. Once a product has left our warehouse and is in the possession of the shipping company, any claims must be made directly with that shipper however we can assist with most cases.
Is this compatible with 2007 e91 335d ??? Thanks
Good morning, im sorry these are not compatible for diesal variants.
Answered 3 months, 3 weeks ago
is it possible to order 2 blue springs only und some grease? or which grease can i use? in germany i cant find a red grease liked the one from forge
Please select the blue spring from the product code FMDVSU110 (select the blue {2 units} from the options drop down menu), and please add a note to the additional comments box at the website checkout requesting a pot of red lithium grease and this will be added to the order free of charge
Answered 8 months, 3 weeks ago
Items That Are Bought Together