Description
Product Description
The Forge Motorsport Turbo Blankets are designed to isolate the radiant heat produced by the turbocharger. Designed by the Forge development team for the EA888 TSI vehicles, the Forge turbo blanket is designed to assist in the protection and prolonged life of the engine components.
· Stainless Steel Rivets
· Stainless Steel Fasteners
· Carbon fabric Outer Shell
· Calcium Magnesium Silicate Wool constructed Inner Core
· High temperature silica fabric
The unique design will assist in reducing turbo lag and produce cooler air intake temperatures, The Forge turbo blanket will lose its flexibility over the first few heat cycles as the material cures, so once fitted it should not be routinely removed as you will likely damage the blanket.
Design innovation keeps the heat of the exhaust gases contained within the hot side of the turbocharger, away from the cool side and the intake path. More oxygen per unit volume reaches the engine, therefore giving more power. This product also fits the vehicles with the following turbochargers:
T4
T5
T25
The Garrett GTX28 and GTX30 Range
Borg Warner EFR6258
Interior Surface:
· Max Temperature Rating: 2300°F/1260°C
· Continuous Use Limit: 1832°F1000°C
Exterior Surface:
· Direct Contact Limit: 1800°F/982°C
· Radiant Heat Limit: 2500°F/1371°C

Complimentary Products
Check your vehicle compatibility: Click here
Please Note:

In line with our policy to constantly review, revise, and improve our product range, the appearance of the product you receive may differ from the one advertised.
Safety Information

Toxicological and Ecological Information
Acute Toxicity: According to its composition, this product should not be harmful in normal conditions of use.
Local Effects:
Inhalation: Possible irritation of respiratory system. At high temperatures, products of thermal decomposition can be irritating to respiratory system.
Ingestion: Can be considered not harmful if swallowed.
Skin Contact: Can be considered as non-irritating to skin. Contact with the product, when handled at high temperatures, cause serious burns. At high temperature, products of thermal decomposition can be irritating to skin.
Eye Contact: Can be considered as non-irritating to eyes. Contact with the product, when handled at high temperatures, can cause serious burns. At high temperature, products of thermal decomposition can be irritating to eyes.
Ecotoxicity: Inert material. Persistence and degradation: Not biodegradable on the base of its structure.
Other Information:
The information given in this Material Safety Data Sheet is based on knowledge available at the time of compilation and is intended to describe the product only in terms of health and safety requirements. It does not signify any warranty with regard to specific properties or specifications. The present product is designed for general industrial use.
First Aid Measures:
Eye Contact: Remove particles remaining under the eyelids. Wash well open immediately, abundantly and thoroughly with water. If irritation persists, consult an ophthalmologist.
Skin Contact: Cool skin with cold water after contact with molten compound and remove product with vegetable oil or paraffin. In case of adhesion, do not try to remove the product. Treat the affected areas as thermal burns.
Inhalation: Dust inhalation, inhalation of vapours from heated products, inhalation of vapours due to thermal decomposition. Move to fresh air and in case of persistent problems consults a doctor.
Product Reviews
Product Reviews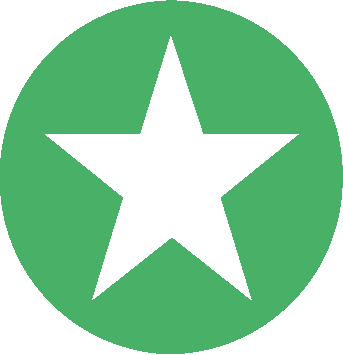 from on
Apr 20th 2020
Verified Purchase
Top bit of kit bit of a nightmare to fit but worth the hassle
from on
Jul 23rd 2019
Verified Purchase
Great quality product with an affordable price! I have this on a garret GT1752 and fits nicely! It has greatly reduced engine bay temperatures too!
from on
Mar 14th 2018
The product looks soo much better in person, very well made as is everything I've bought from forge, brilliant as always
from on
Jul 30th 2017
Excellent product
Excellent service
Excellent price
Well done
from on
May 10th 2017
The Turbo blanket is a nicely made product, a great idea preventing harmful heat degradation from damaging engine bay parts and helping prevent heat soak, fitted to my MK3 TTS, IHI Turbo, it is a little fiddly to fit owing to the lack of room to get both hands in and click the press studs together, but once fitted looks great and maively reduces temperatures around the turbo.
Want to leave a review?

Login Register FREE!
Compatible Vehicles
Instructions
Forge Motorsport Turbo Blanket
Warranty

Warranty Infomation
The majority of Forge Motorsport products come with a limited lifetime warranty (brakes pads excluded). All warranty claims must be accompanied by the original proof of purchase to enable us to help you. Failure to supply this proof will result in your claim or enquiry being denied.
For further information, please call our customer service team on +44(0)1452 380999 or email info@forgemotorsport.co.uk.
Do not use aggressive (acidic) car cleaning products, particularly traffic film remover solutions or shampoos to clean your intercooler, radiator, or oil cooler. The use of these products can damage Forge Motorsport cooling systems and invalidate your warranty. These are often found at car washes. A light, warm, soapy solution (free of harsh acidic cleaning compounds) should be used to clean you cooler and thoroughly rinsed away. We recommend that you should inspect your product on a regular basis for bent and/or crushed fins. Any bent fins should be carefully straightened to allow ambient air to pass through the core face. At the time of installing your Forge radiator, an approved coolant must be used and added to the coolant system. Be sure you never mix coolant and always use distilled water.
This warranty does not apply to any defect in the goods arising from fair wear and tear, wilful damage, accident, negligence by you or any third party, use otherwise than as recommended by the supplier, failure to follow the supplier's instructions, or any alteration or repair carried out without the supplier's approval.
Shipping
Shipping
UK Mainland
Next day delivery applies to orders processed before 12 noon Monday to Friday, subject to stock availability and geographical restrictions. 'Next day' refers to next working day. We cannot guarantee next day delivery for orders placed after this time. Whilst we endeavour to honour our next day service, next day delivery cannot be guaranteed due to other extenuating circumstances. Full details
Delivery is free of charge for all orders £100 (ex VAT) or over. Products are sent by standard DPD service which is usually a next day service, but can take 2 days in transit. We reserve the right to ship smaller, lower value items via Royal Mail or any other service. (Not including Scottish Highlands, Scottish Isles, Northern Ireland, Guernsey, Jersey, and Isle of Man where charges will vary).
Europe and Worldwide
Delivery service charges will vary depending on the quantity of product ordered, the related parcel size, and destination postcode. Live shipping rates will be calculated at checkout using ShippyPro and dependent on criteria, you will be given the option of DHL, DPD, or FedEx courier services.
Shipping into the EU - Duty Charge Information
All Forge products are sold with a Delivery Duty Unpaid (DDU) status and an import tariff may apply to your order. Customers will be contacted by the Customs and Excise authority in the destination country regarding payment prior to delivery, and it is important that correct contact telephone number and email information be submitted with the order to facilitate this part of the delivery process. Some couriers are charging an admin fee for shipping into the EU.
If we detect at checkout that you are located within the European Union (EU), you are eligible for a contribution towards your import duty and tax payments. We can add an additional 20% on the total cost of your order, we will then pay the duty and tax costs above your contribution. This offer will ensure the price you pay at checkout is the total you pay, with no additional charges. It will also ensure you have the fastest possible delivery, with no delays. For more information, please see here

Our shipping methods ensure safe and timely delivery of your new Forge products. For further information on cost and delivery times, please contact Forge using the info@forgemotorsport.co.uk email address if you require any more information. We reserve the right to change the delivery service and company at any time.
Forge Motorsport ships via either UPS, FedEx, DHL (primarily for outside of UK), DPD (primarily for UK), or any other courier we chose. Other shipping options may be available for an additional fee over and above the actual shipping costs. Once a product has left our warehouse and is in the possession of the shipping company, any claims must be made directly with that shipper however we can assist with most cases.
Will this fit a Subaru Impreza TD05 20G turbo built by Robert knight Thanks Corey
The product required is FMTUBL2
Answered 1 month, 2 weeks ago
Hi, Ive got a Garrett gt28 turbo will this fit? Cheers
it depends on the size of the hot side compressor , do you know the size ?
Answered 2 months, 4 weeks ago
Hi I have a gtx2971r turbo will this fit? Regards
Hello , we would recommend using our turbo blanket FMTUBL12
for your application.
Answered 5 months ago
Hello...my car is audi s3 8v sportback 06/05/2016 model which turbo blanket do you recommend?
Hello,
FMTUBL1 is compatible with your vehicle.
Answered 6 months, 2 weeks ago
Hi I was looking at your universal turbo blanket I need to know what size to order my turbo is a td04 do i need to order the t4 blanket Thanks
Hello , i would recomend FMTUBL12
Answered 7 months, 2 weeks ago
Items That Are Bought Together